A warm welcome to Trinity Methodist Church in
Chelmsford CM1 2XB
Our weekly Sunday Service is usually at 9.30am so feel freel to join us.
However, once a month we get together with other Methodist Churches in Chelmsford and have a united service all together.
The next one is Sunday 24th September 2023 at Trinity Methodist Church
Come along and join us at 10.30am.
If you don't feel able to participate then that's fine. Just come along and meet new folk who enjoy worshipping with as part of our Church family.
We gather afterwards for fellowship and coffee. This is sometimes served in the Church or in The Link, adjacent to the Worship Area.
Have a look around our website, there's lots for everyone.
DONATE: 'LET THERE BE LIGHT' KENYA ORPHANAGE
Details of who will be leading us in worship can be found on our full calendar.
Trinity Methodist has won an ECO Bronze Award. Details on our pages.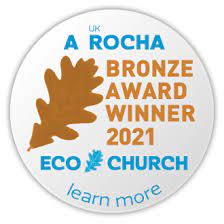 Prayer requests can be offered by completing the following form:
Trinity Methodist is part of the Chelmsford Methodist Circuit of 13 churches across Essex.
Have a look at our Circuit Website for information, news and events.
Trinity Methodist Church, Rainsford Road,
Chelmsford, Essex, CM1 2XB
Tel: (01245) 269079
Office: Mon-Wed 10.00am till midday.
Email: trinitymethodistchelmsford@btconnect.com
We shall look forward to welcoming you.
Rev. Mark Pengelly, Superintendent.
OUR MISSION
To proclaim the love of God in Jesus to all people.
We do this by:
Being a place of welcome, worship & nurture.
Belonging, learning &
growing together.
Serving the community in whatever way we can.
11:00 am -
Harvest Festival Service 11am with Rev Mark Pengelly
12:00 pm -
Harvest Festival Lunch
10:00 am -
Trinity Link Care Club
2:00 pm -
Trinity Church Council Meeting
10:00 am -
Coffee and Friends